TROPICLEAN FRESH BREATH FINGER BRUSHES FOR DOGS
Spend

$50.00

to

FREE SHIPPING
Free local delivery on orders above $49, no code needed, just head for checkout.
Double Down on Dental — Want even more ways to freshen your pet's breath? Fresh Breath Dental Health Solution is a simple and easy way to clean your pet's teeth as they drink. Just add to water!
Is your pet afraid of the toothbrush? Well, fear no more – the finger brush is here! Made with flexible silicon for a gentle brushing experience, the Finger Brush and Gentle Finger Brush are great options for pets who are toothbrush adverse. Now clean teeth and fresh breath are at the tip of your finger! Simply apply Fresh Breath Brushing Gel to the brush of your pet's choice and brush away! Repeat weekly for best results.
Weekly Routine — Easy-to-use finger brushes make it easy to incorporate weekly brushings into your dog's routine.

Perfect for Puppies — Start puppy off on the right foot by training him to love teeth cleanings! Gentle finger brush is a great tool for working toward brushing acceptance.

Gentle Brushing Experience — Made with soft and flexible silicone, finger brushes provide a comfortable brushing experience for pets with sensitive gums or who may be toothbrush adverse.

Great for Aging Dogs & Cats — Gentle finger brush is the perfect brushing tool for use on aging dogs and cats who may be more sensitive to teeth cleanings.
Place a small amount of gel onto one of the brushes. Gently brush teeth in a circular motion and repeat as needed.
View full details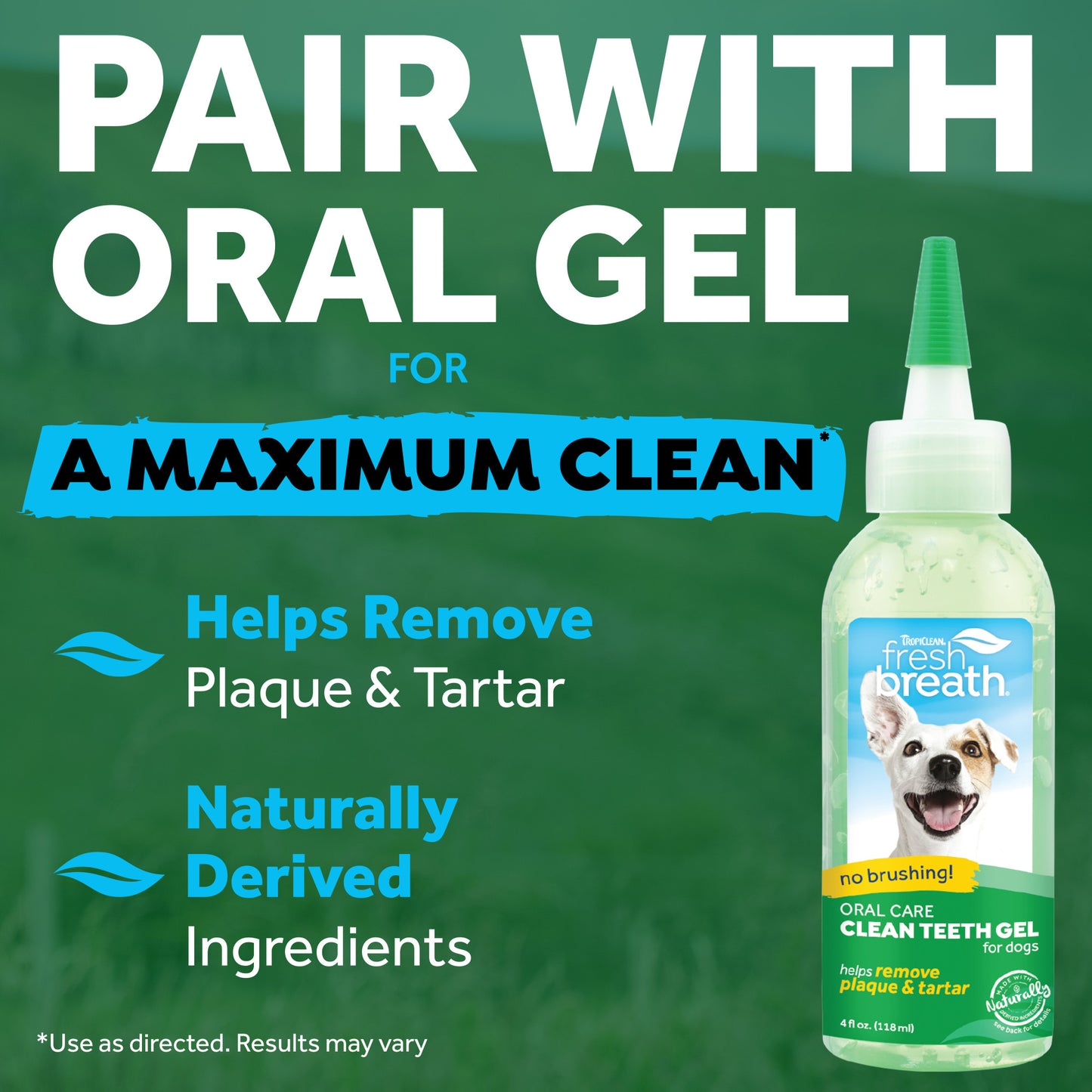 TROPICLEAN FRESH BREATH FINGER BRUSHES FOR DOGS
Free Pet Nutrition Consultation
We at "Bright Eyes & Bushy Tails" have a team if certified Pet Nutritionists, who cam examine the Diet and eating habits of your Pet carefully and work on the Nutrition Plan for FREE.