TROPICLEAN FRESH BREATH NO-BRUSHING TOTAL CARE KIT FOR DOGS
Spend

$50.00

to

FREE SHIPPING
Free local delivery on orders above $49, no code needed, just head for checkout.
Naturally Derived Ingredients – Contains ingredients that are made from either naturally occurring raw materials or are adapted from naturally occurring plant- or mineral-based raw materials.
Oral care is about more than making your pets' smiles sparkle—it's an important component of their overall health. In fact, 80% of dogs begin to show signs of oral disease by age 3. Our TropiClean Fresh Breath No Brushing Total Care Kit contains two effective and easy-to-use solutions that will give your dog clean teeth, a healthy mouth, and fresh breath. Fresh Breath Drops for Dogs work by simply adding two drops to your dog's water bowl, twice daily, for protection against the formation of plaque and bad breath-causing bacteria. Fresh Breath Clean Teeth Oral Care Gel is made with naturally derived ingredients to help remove plaque and tartar from the teeth. When used as directed, you will see cleaner teeth in 30 days or less. Results may vary.

Free From:

  
Brushing Gel — Made with powerful, naturally derived ingredients that when used as directed, will give your dog cleaner teeth in 30 days or less. Results may vary.

Fresh Breath On-the-Go! — Small package size fits in your bag for fresh breath anywhere you and your pet go!

Drops — Total Care Kit includes a bonus set of Fresh Breath Drops for Dogs. Simply add to water twice daily to give your dog fresh breath!

Fresher Hellos – Gel leaves your dog's breath smelling minty fresh, so you can snuggle up close again.
Gel Directions: Simply cut the tip off the applicator to apply 2 drops of gel to each side of your dog's mouth daily. After application, your dog will begin licking their lips, allowing the gel to coat all surfaces of their teeth and gums. For maximum effect, withhold food and water for 30 minutes before and after application. Speed up the removal of plaque and tartar by brushing with a Fresh Breath toothbrush and gel.
Drops Directions: Add 2 drops (0.8ml) to 8oz (1 cup) of water twice daily.
View full details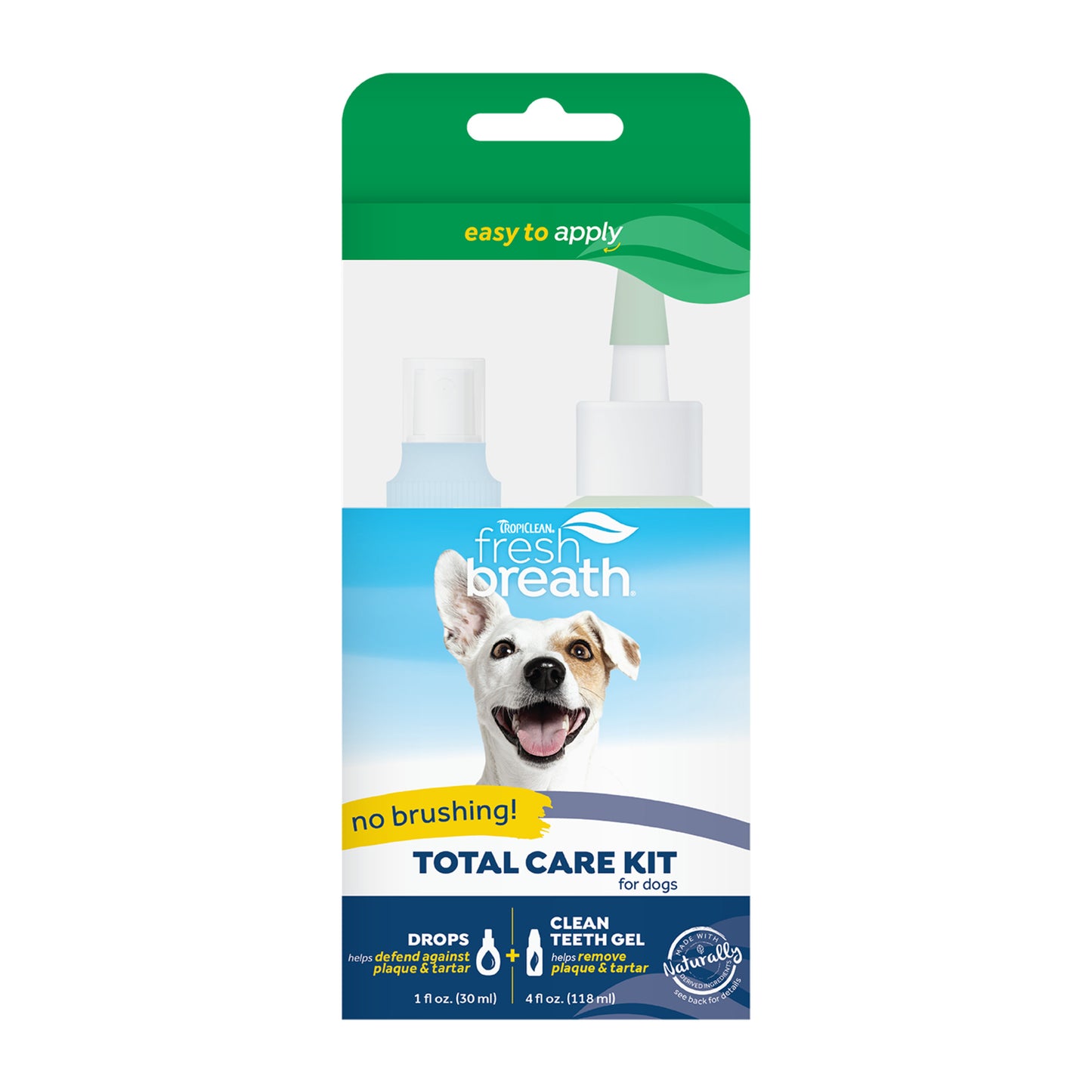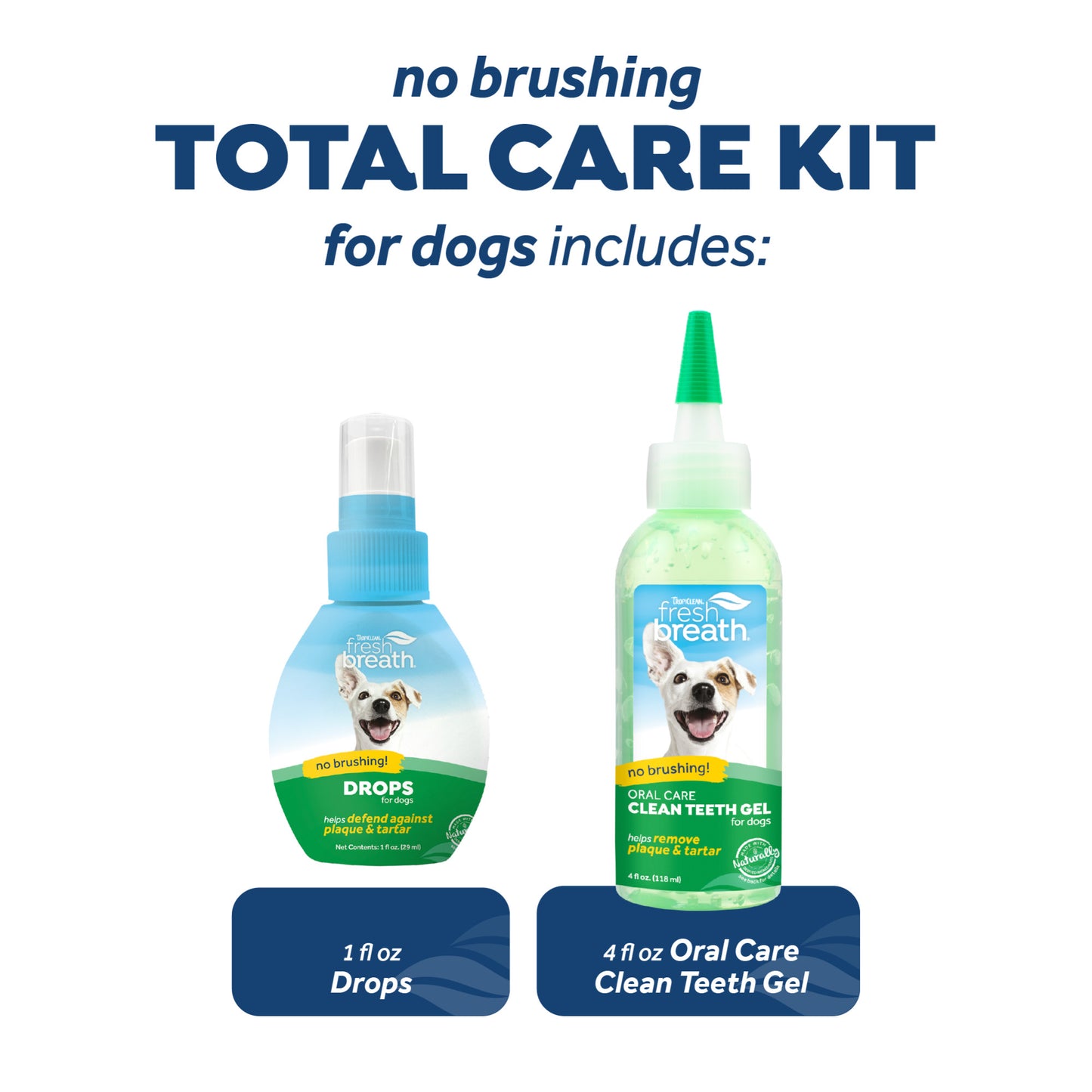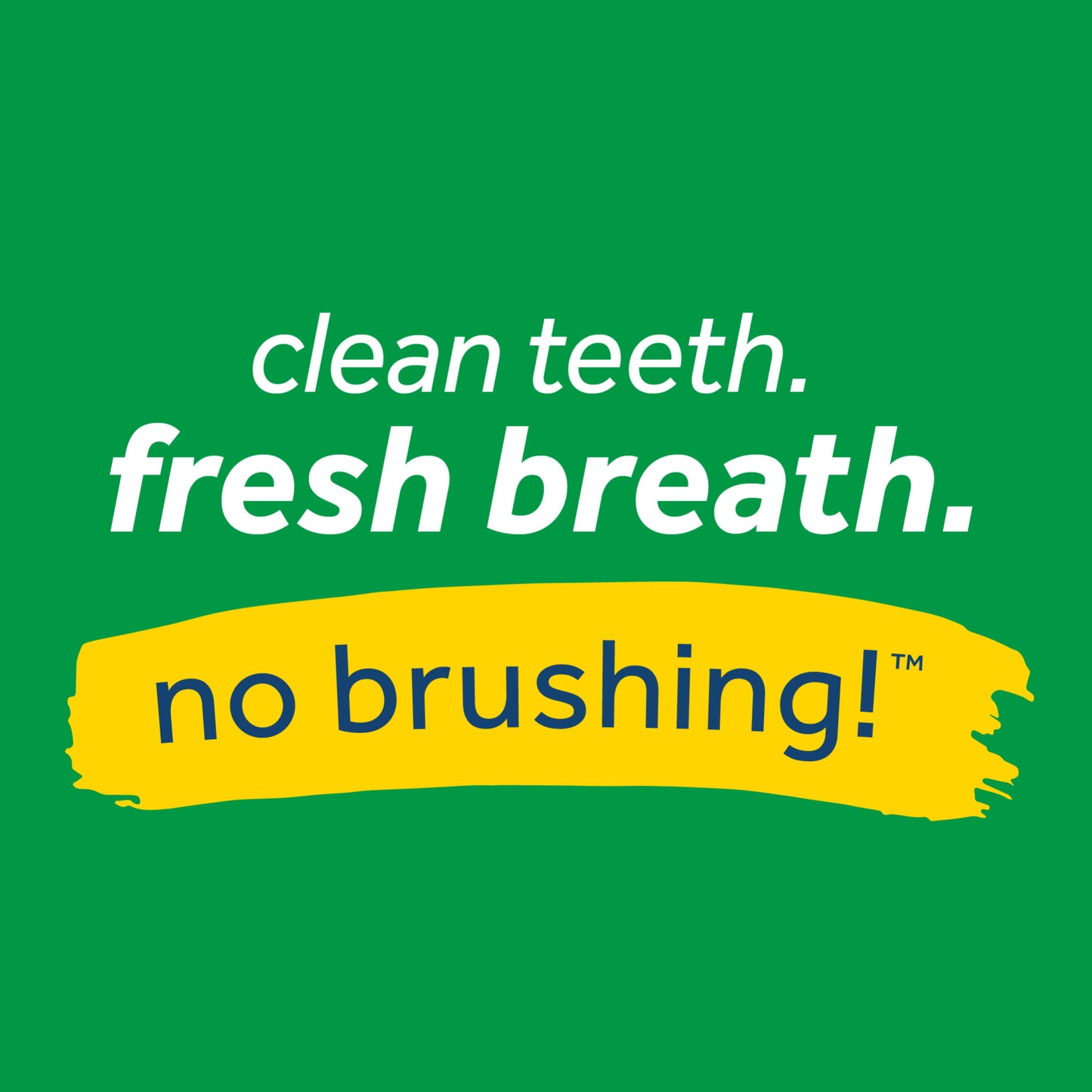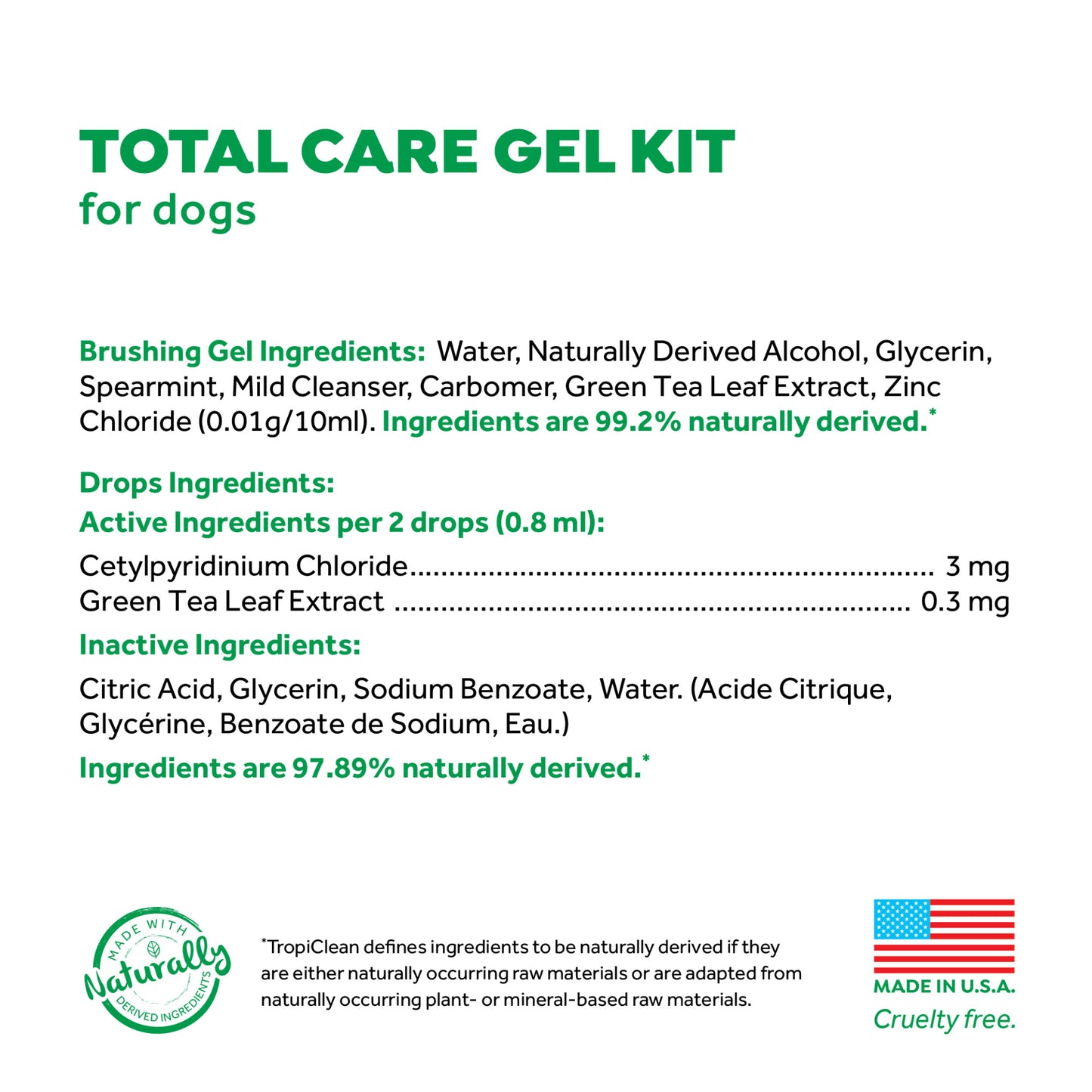 TROPICLEAN FRESH BREATH NO-BRUSHING TOTAL CARE KIT FOR DOGS
Free Pet Nutrition Consultation
We at "Bright Eyes & Bushy Tails" have a team if certified Pet Nutritionists, who cam examine the Diet and eating habits of your Pet carefully and work on the Nutrition Plan for FREE.