BIG COUNTRY RAW FARE GAME - CHICKEN, SALMON & BEEF
Spend

$50.00

to

FREE SHIPPING
Money Back Guarantee, if your Pet doesn't Likes it!
Free Local Delivery, no code needed just head for checkout
A blend of Ontario raised chicken meat and bone, with wild-caught Canadian salmon and beef organ meats, barley grass, and wheatgrass. Packaged in ½ lb portions each 2 lb carton contains 4 vacuum-sealed packs.

Ontario Raised Chicken
Canadian Salmon and beef
Great option for cats
Hormone and Antibiotic Free Meat

BUY 12 GET 1 FREE - We track this for you, instore or online purchases!

Big Country Raw Dinners are Formulated to meet NRC Guidelines
Chicken, Ground Chicken Bone, Salmon, Beef Heart, Beef Liver, Beef Spleen, Beef Kidney, Wheat Grass, Barley Grass And Kelp
SAFE RAW FOOD HANDLING INSTRUCTIONS:
Keep food frozen and thaw in refrigerator until ready to use.
Raw food must be used within 3 days after thawing
Return unused food back to the refrigerator after serving.
Served in stainless steel or ceramic dishes.
Wash all work surfaces, utensils, serving spoons and hands with hot water & soap after handling raw meat & poultry.
View full details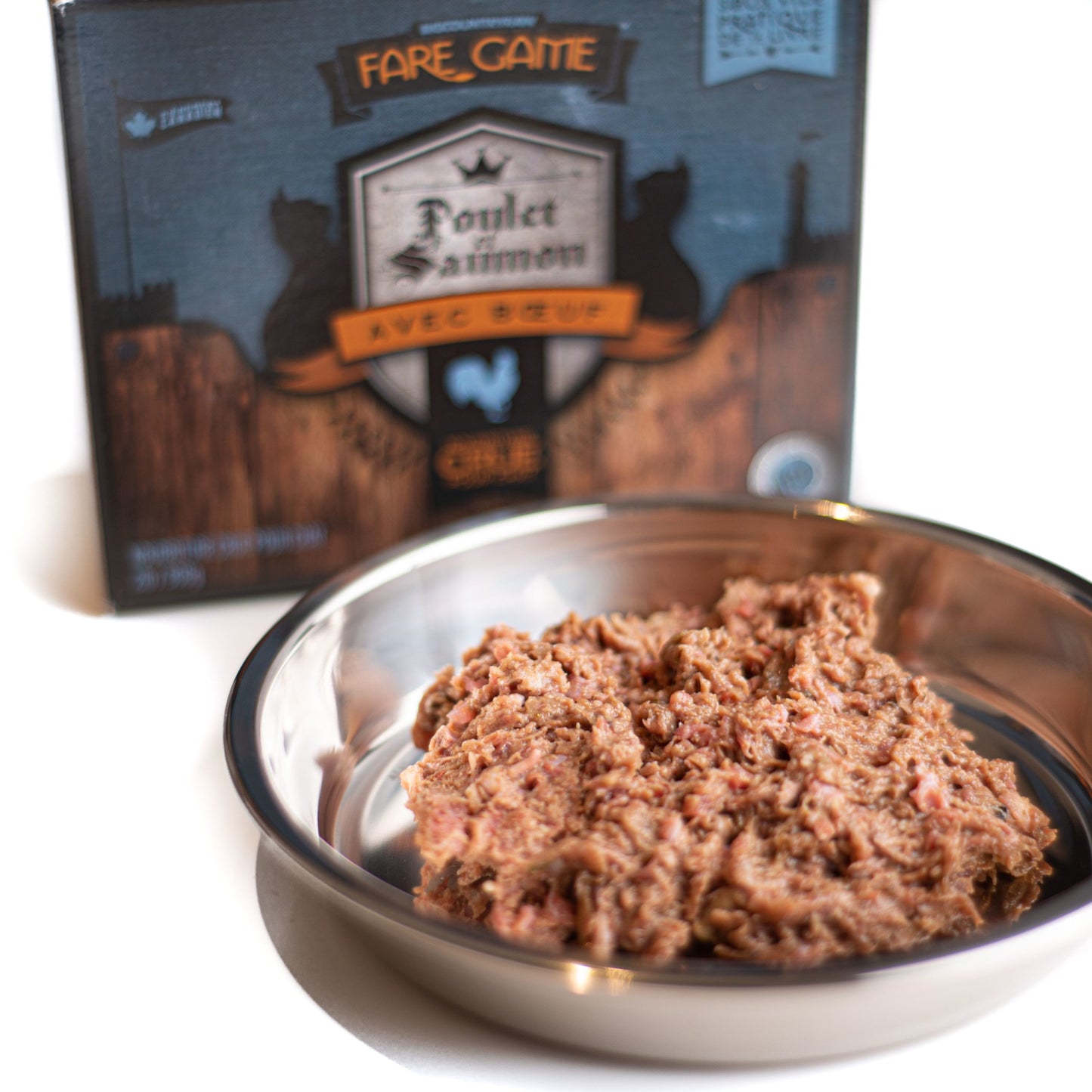 BIG COUNTRY RAW FARE GAME - CHICKEN, SALMON & BEEF
Free Pet Nutrition Consultation
We at "Bright Eyes & Bushy Tails" have a team if certified Pet Nutritionists, who cam examine the Diet and eating habits of your Pet carefully and work on the Nutrition Plan for FREE.