BAXTER & BELLA DESHEDDER - SELF-CLEANING - CAT
Spend

$50.00

to

FREE SHIPPING
Free Local Delivery, no code needed just head for checkout
Curved Deshedding Tool with Fur Remover Button. Removes 95% of dead hair. Unique curved blade contours to pet's body. Comfortable ergonomic handle. One button operating for self-clean. Gentle on your cat's skin.


Baxter & Bella Self Cleaning Curved De-Shedder is the perfect grooming accessory for your feline friend. Designed to work with your cat's unique shape with its curved metal blade will pick up loose hair from the undercoat and decrease shedding while not irritating the skin or topcoat. The brush is comfortable to hold thanks to its non-slip, ergonomic handle and is easy to clean by pushing the button and remove the hair.

Uses a non-slip, ergonomic handle

Not suitable on kittens, non-shedding or hairless cats

Aids with removing loose hair from the undercoat and decreases shedding

De-shedder brush for cats Curved blade to suit your cat's shape
View full details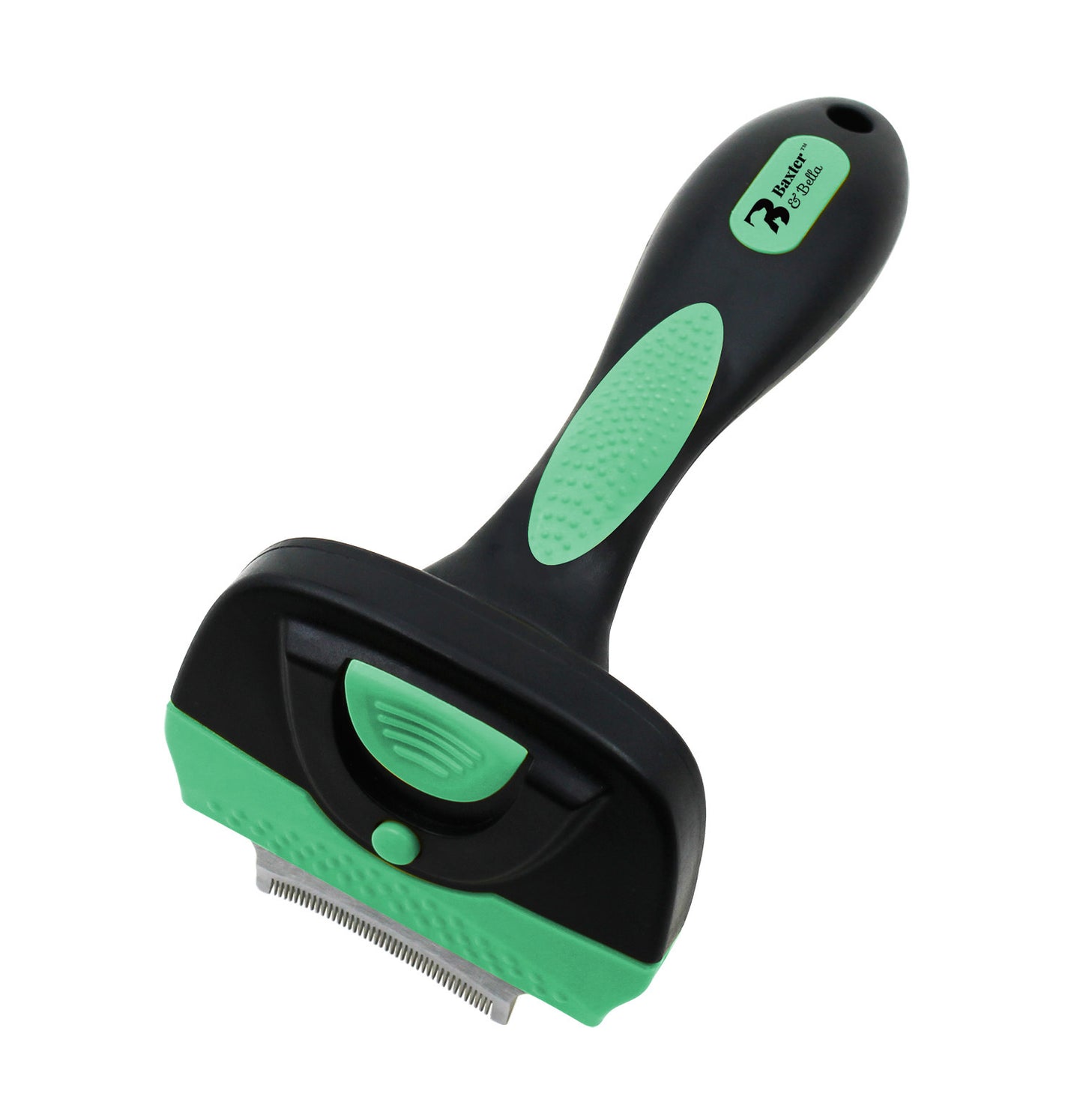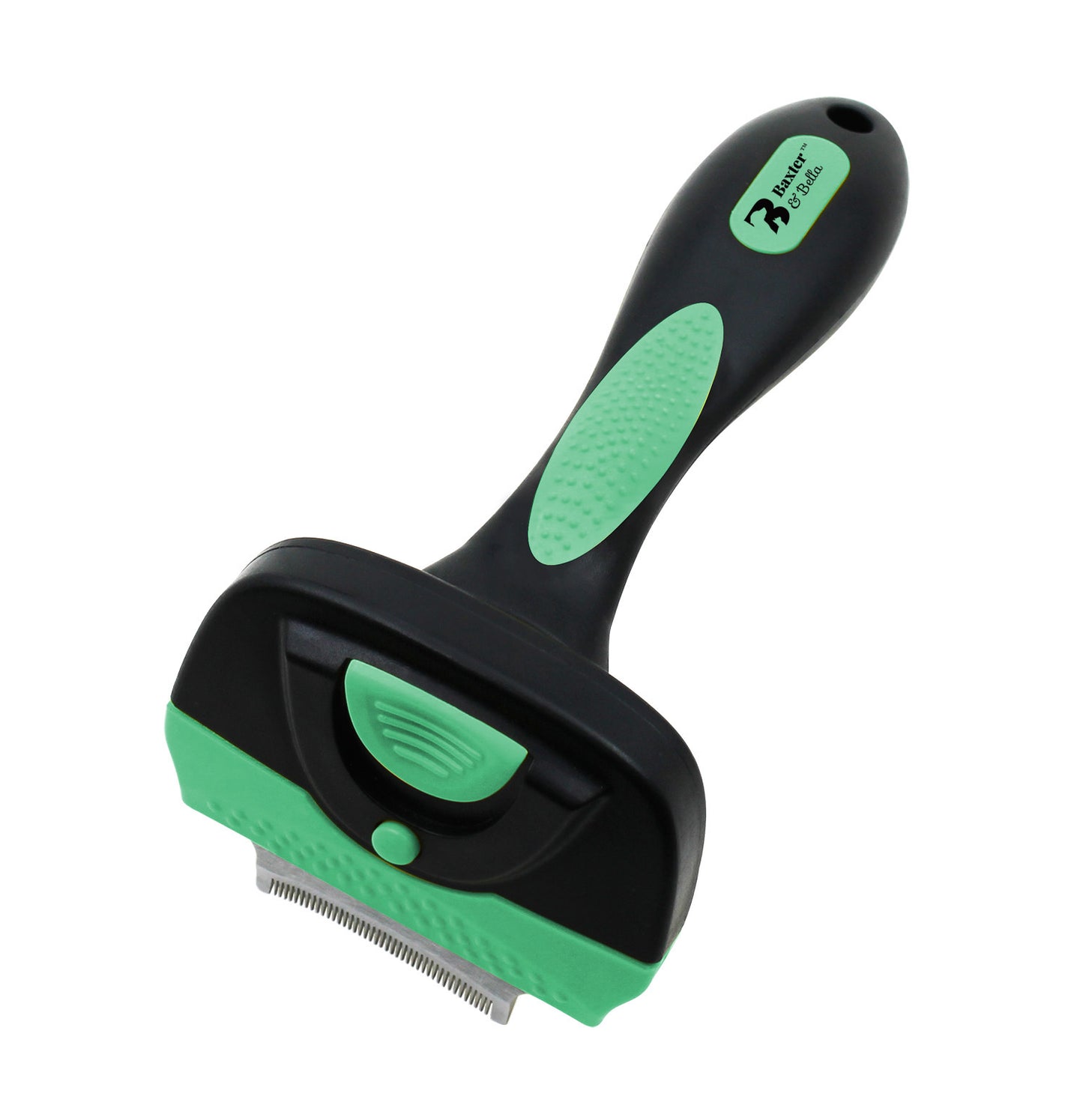 BAXTER & BELLA DESHEDDER - SELF-CLEANING - CAT
Free Pet Nutrition Consultation
We at "Bright Eyes & Bushy Tails" have a team if certified Pet Nutritionists, who cam examine the Diet and eating habits of your Pet carefully and work on the Nutrition Plan for FREE.